Deze ad biedt geen services voor seksuele doeleinden. Stel hierover geen vragen.
Namasté Team - Tantric & Erotic massage
Prijzen:
Beoordelingen: Algemene tevredenheid
Goed: 18 | Slecht: 0
Beschrijving
📞CONTACT 📞 +46 79 039 77 87 - Call between 9am - 11pm

*****************************
🥊Fighting with COVID-19🥊
*****************************

Our studio joined the global fight on Covid-19!

We protect our masseuses as well as our clients. Each of our masseuse has certificate of Negative Antigen and PCR test prior to her arrival. We test ourselves during the stay again to guarantee maximum level of safety to each client. The results are available to see during your visit in our studio.

If you wish that our masseuse is wearing face mask during your visit, just let us know when making your reservation. Call or text, it's up to you.

When every visit is finished, we desinfect our studio using special equipmen. Therefore we kindly ask you to respect your reservation window and to be on time in order to enable us complete the procedures for 100 %.

Our care about clients exceeds our doors. Therefore, as a gift, you will receive desinfection gel and face mask from at the end of every session to make sure, that you will return home safely and visit us again as soon as possible.

We are looking forward for your visit and we appreciate your time ❤️

With LOVE,
Team Namasté

***********************************************
🌺 Studio 1 near BÄCKAPLAN with Sophi🌺
***********************************************
• 27/7/2021 - 4/8/2021
• Blond lady always with a big smile and good vibes 💋
• One of our the most popular masseuse in our Team
• Lovely, attractive and sweet Sofia with an angelic smile and gorgeous look will take you from everyday reality to meaningful experiences with her gentle and warm touches. She'll dance every cell of your body. And after you'll get absolutely in love with her.

**************************************
🌹 Studio 2 near KALLEBÄCK with Juliana
**************************************
• 27/7/2021 - 4/8/2021
• curly sweet Angel
• first time in Sweden! She became a part of our lovely Team! ❤️

She says:

"Hi! My name is Juliana, I'm an easy going and communicative person, I speak fluent English and enjoy talking with my clients. I'm a certified and experienced masseuse and I can offer you a range of styles and techniques, I will adjust my program according to your preferences, whether you want a relief for a tired neck and shoulders or a very gentle sensual massage that will give you goosebumps - I will create a program that will ensure you have the best time possible and leave me with uplifted mind, body and spirit!"

*********************
💲💰PRICELIST💰💲
*********************
•Prices are fix.

❤️❤️ NURU MASSAGE ❤️❤️
⏳ 60 min - 2000 Sek
⏳ 90 min - 2500 Sek
⏳ 120 min - 3000 Sek

❤️❤️ TANTRA MASSAGE ❤️❤️
⏳60 min – 1500 Sek
⏳90 min – 1800 Sek
⏳120 min – 2100 Sek
-Longer treatments are possible: Every 30 minutes costs 500 Sek

🔥EXTRA SERVICES - each 250 Sek 🔥

✅Extra body to body.............400 Sek > 2️⃣5️⃣0️⃣
✅Feet paradise ....................400 Sek > 2️⃣5️⃣0️⃣
✅Shower together ...............500 Sek > 2️⃣5️⃣0️⃣
✅Double lingam massage......400 Sek > 2️⃣5️⃣0️⃣
✅Feel the woman ................500 Sek > 2️⃣5️⃣0️⃣

****************************
📞CONTACT 📞 +46 79 039 77 87
****************************
🔸We have Whatsapp, Viber and Signal
🔸We don't accept hidden numbers.
🔸In case you have any questions, do not hesitate to ask. The therapist will make all the settings perfectly clear together with you before beginning of each such session.

*********************
⏱️ OPEN HOURS ⏱️
*********************
🔸 Every day Monday-Sunday 10-23.
🔸 Sooner and latest session are possible, if you order it in advance.

********************
**Usefull advice**
********************
🔸 We accept only cash (SEK, EUR)

***********
** Rules**
***********
❌Providing Tantric massage is not providing sexual service. It is not possible to pay extra for these services.
✅ We provide ONLY Tantric and erotic massages. Our services are legal.

*********
***PS:***
*********
🔸 Alcohol consumption is not recommended before or during the session, and if you will come DRUNK to our studio, you will BE NOT ACCEPTED for treatment. Thank you for understanding.

🔸 The session includes shower (before and after massage), talk and massage. Before massage in the interview with you we will choose the best way to get the most out of your expectation ❤️


With love,
your Team Namasté 💖
Contact
Geaccepteerd sms: Ja
Accepteert WhatsApp-berichten: Nee
Beantwoord geheime nummers: Nee
Zeg: Ik vond uw advertentie op RealEscort
Ik spreek:
English: Medium
---
Vertel ons dat je onze advertentie gevonden hebt op www.realescort.se
Algemene waarschuwing!
STUUR NOOIT GELD VOORAF als u een escortservice boekt!
Deze advertenties zijn meestal en waarschijnlijk SCAM. Ze vereisen meestal uw verificatie als nieuwe klant
door een bepaald bedrag te sturen met Paysafecard, coupons, Google play card, PayPal etc.
Dit is een algemene waarschuwing die we aan alle bezoekers geven, het gaat niet over deze specifieke advertentie die u bezoekt.
Mijn medewerkers
Stockholm
29. Juli - 30. Augustus
Bekijk advertentie
Göteborg
29. Juli - 2. Augustus
Bekijk advertentie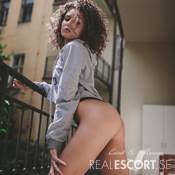 Göteborg
29. Juli - 2. Augustus
Bekijk advertentie
Services
Rood waarschuwingspictogram betekent, service heeft speciale instructies, klik om meer te lezen.
Kalender
Juli 2021
Augustus 2021